For The Love Of Polaroid: A Daily Photo Blog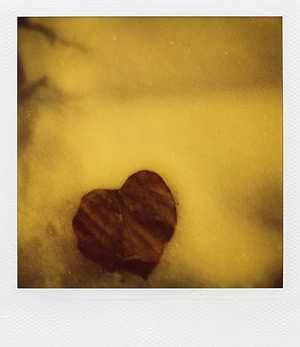 Pol
aroid [
instant film
] +
amour
[French:
love
]
*If you've been following Polamour, you might have noticed a lapse in photos. I was working with something that required that I not share any of the new images yet. That's wrapping up now, so I'll be updating a whole bunch of back photos!
Polamour is a daily photo project running from December 14, 2009 until...well, whenever I run out of Polaroid film.
If you'd like to follow along on this little instant film adventure, you can find Polamour on
Facebook
(22k fans!) and
tumblr
(100k+ followers!), along with a few other social sites listed on the connect page.
Thanks for all your support and kind words, loves! ♥